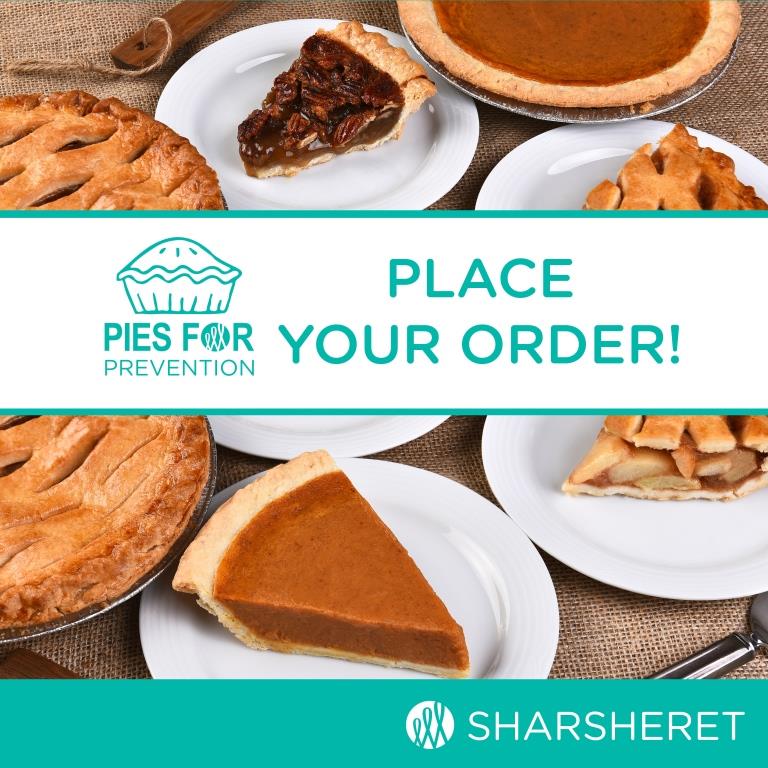 The deadline for orders has passed, but donations are gladly accepted. Thanks for your support!
Pricing:
Single 8-inch pie – $50
Two-pack of 8-inch pies – $65
Cookie tin – $50
Butterflake is a nut-free, kosher bakery. All pies are pareve.
For more information, please contact Yael Gevertzman at [email protected] or 866-474-2774.
For more information about Sharsheret's free, national programs and services for Jewish women and families facing breast cancer and ovarian cancer, please visit www.sharsheret.org or call 866-474-2774.