Description
Join us for this special Shalom, Shabbat! featuring musician Eitan Kantor and the official release of recording of his song Ziv, inspired by his late Aunt who advocated for BRCA testing. We welcome family and friends of those affected by cancer, genetic mutations and family history.
Location
Zoom Link Sent Upon Registration
Date & Time
Friday, October 8th, 12:30 PM Eastern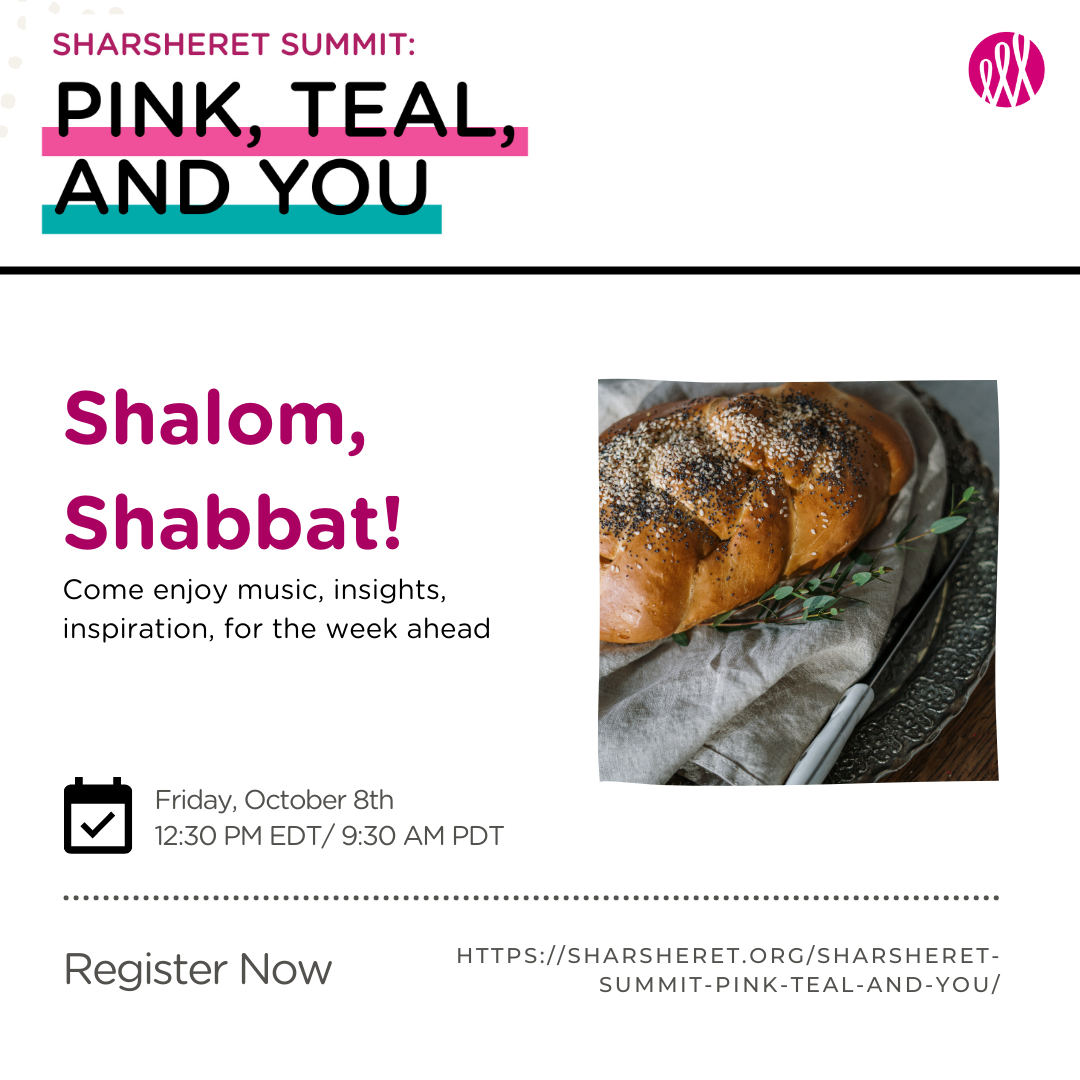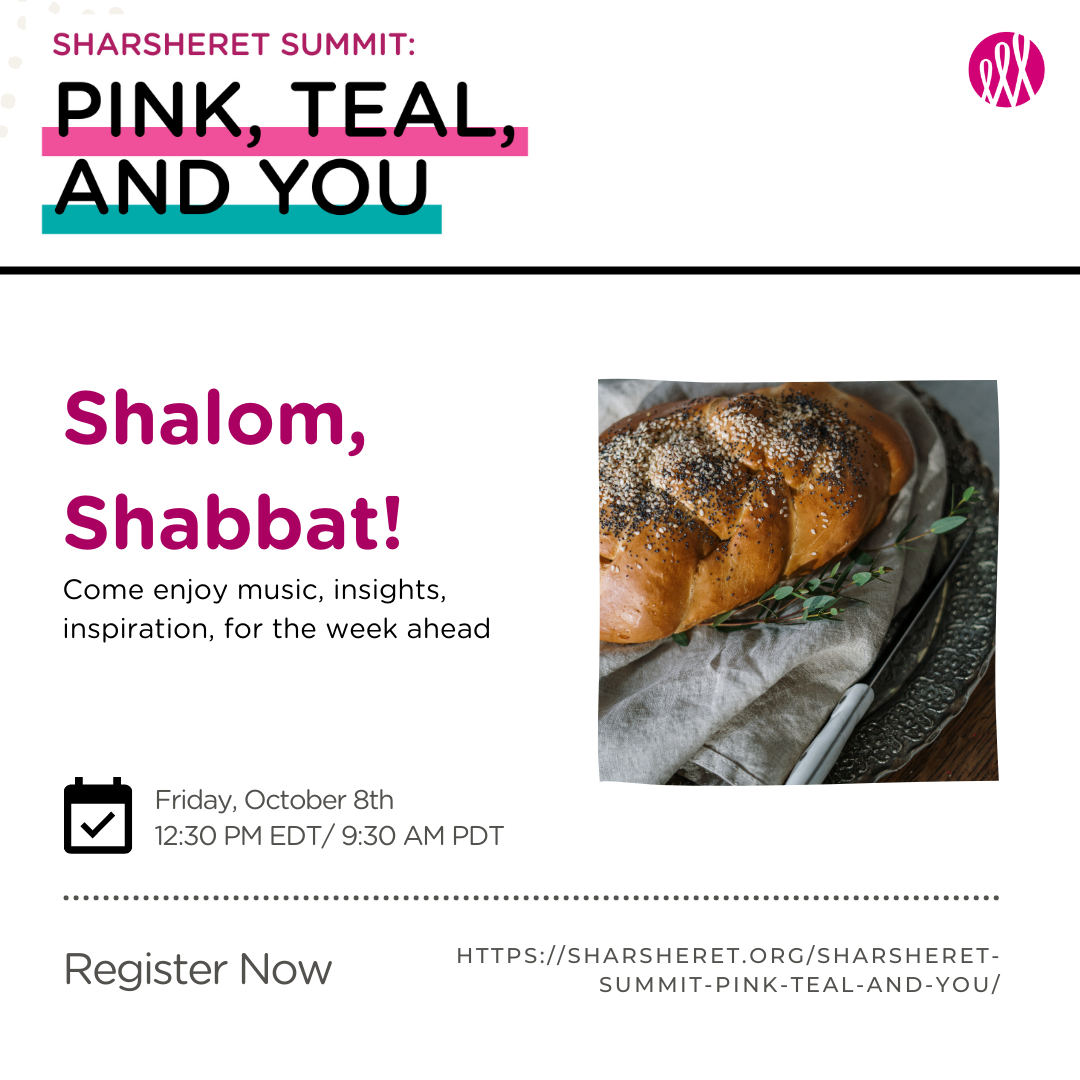 For more information or questions, please contact Becky Koren.
Disclaimer:
By joining this program I understand and acknowledge that Sharsheret is not providing medical advice. Additionally, I release and waive Sharsheret from any liability in the event of any accident or injury I may incur either during the course of this webinar or in performing any of the activities discussed during the same.
Please Note: Sharsheret recommends consulting your medical provider before making any modifications to your routine.